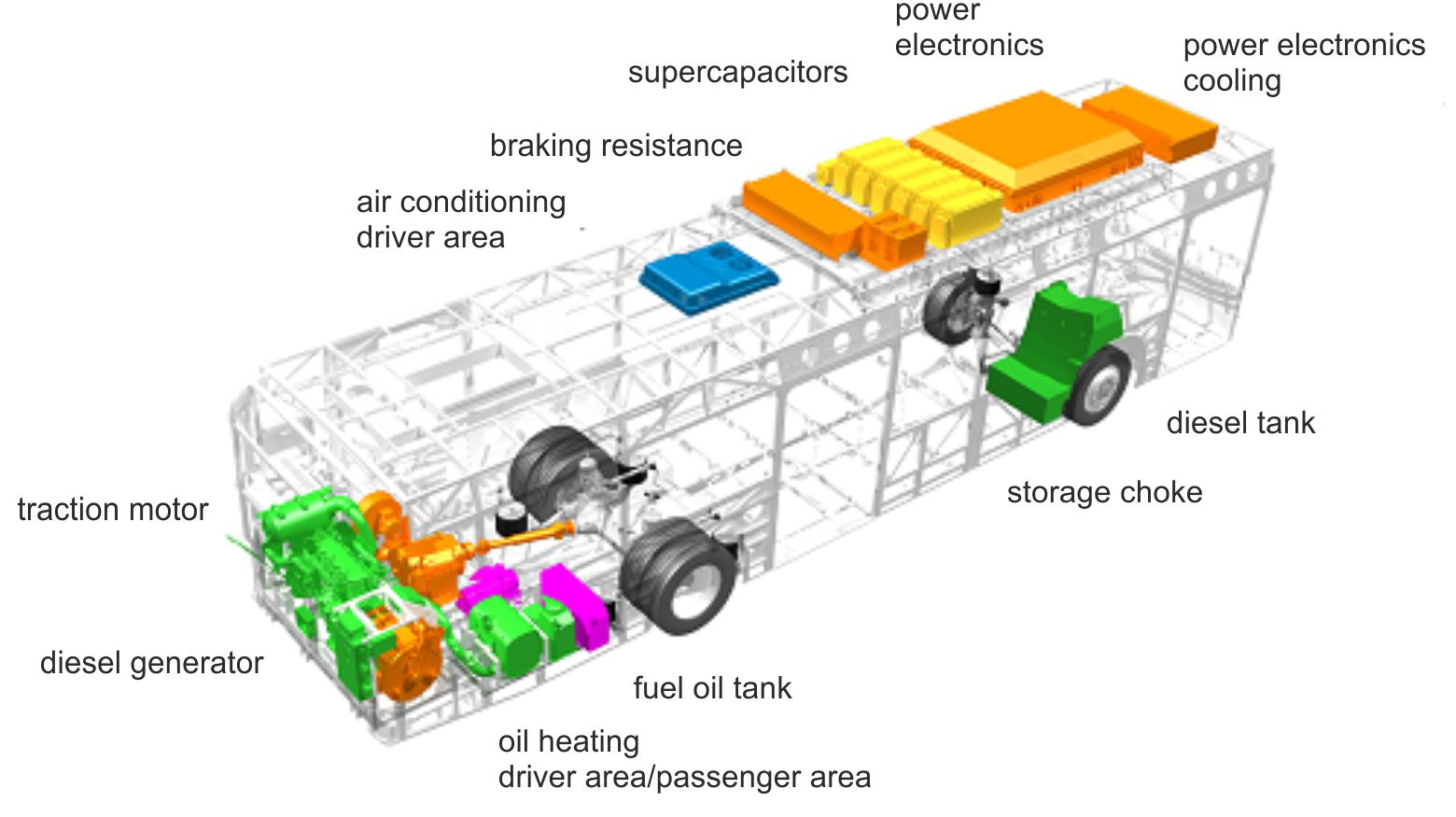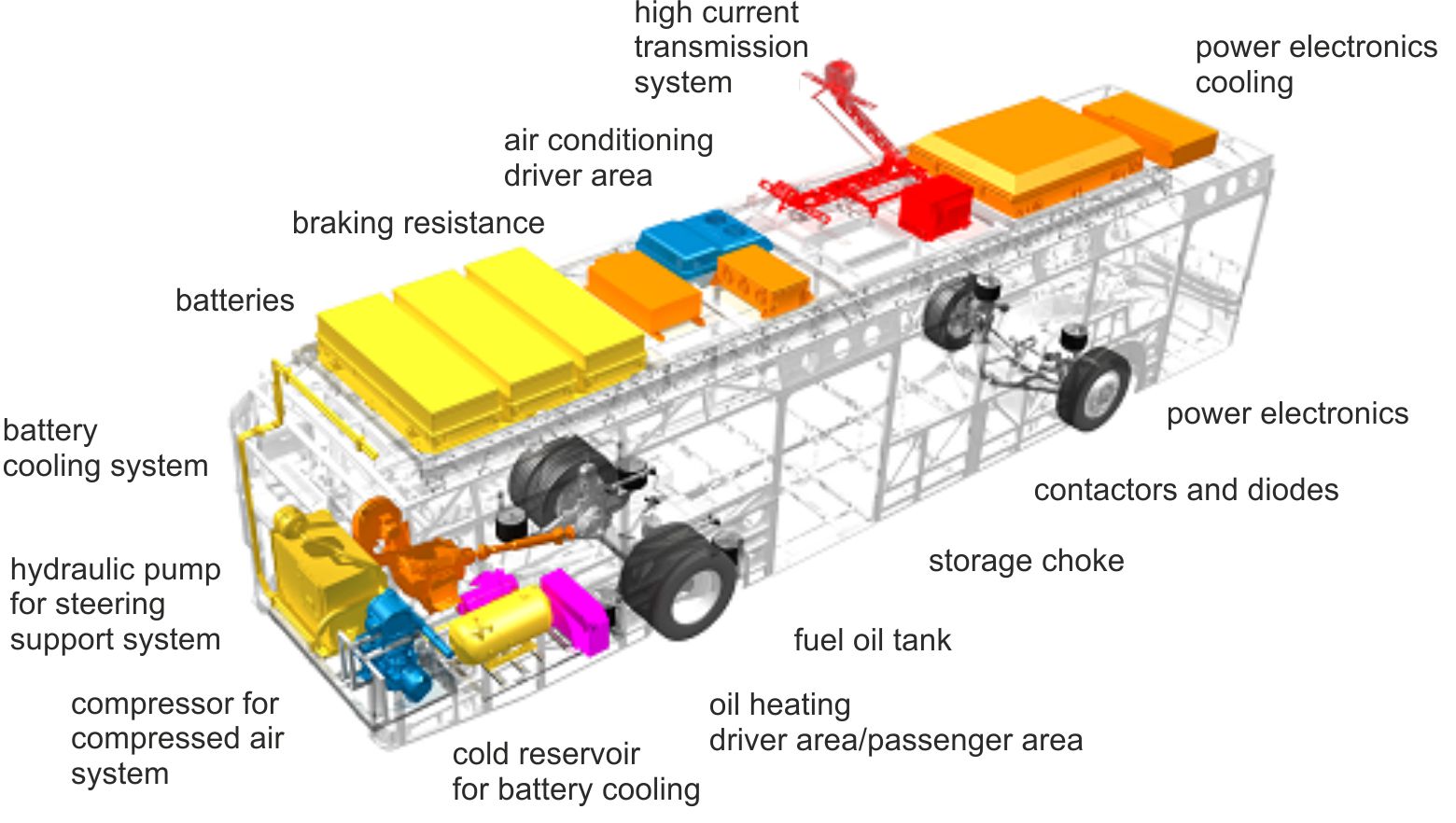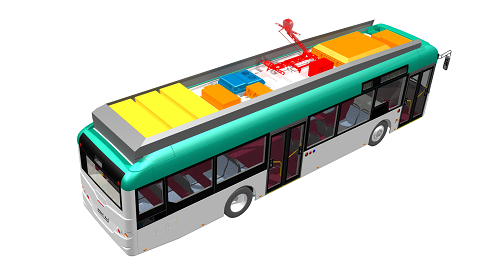 The basis for the fast charging battery bus was a 12 m-long hybrid bus owned by the Fraunhofer IVI, which was originally equipped with a serial hybrid propulsion system.
The existing concept of installing many of the propulsion components (power electronics, cooling components, braking resistance, storage units for electric energy) on the vehicle roof using a roof-mounted frame was retained, but the previously used supercapacitors were replaced by lithium polymer batteries.
The roof-mounted electrical contact equipment necessary for the docking process was installed so that predefined positioning deviations of the vehicle at the bus stop would have minimal effects on the process of contact closure.
The following conversion measures were carried out:
Modification of the roof structure so as to allow the installation of an extended roof-mounted frame

Installation of the extended roof-mounted frame including additional cable ducts on the bus roof Design, manufacturing and installation of a unit carrier in the vehicle rear

Fitting of an electric compressor, an electric hydraulic pump and the air conditioning system, including cold reservoir and pipework needed for battery cooling purposes

Installation of the batteries

Modification of the diesel-powered heating system's performance (due to elimination of the combustion engine)

Installation of the adapted power electronics, including contactors and diodes, storage choke and braking resistance

Repurposing of the air conditioning system for driver area air conditioning

Modification of cooling system and power electronics

Integration of the high current transmission system into the vehicle

Procurement of charging equipment for recharging via the house connection using mobile recharging equipment
The compressor used in the compressed air system and the hydraulic pump used in the steering support system are decoupled from the unit carrier mounting. In addition, a hydraulic silencer was integrated into the hydraulic system in order to minimize noise emitted to the vehicle interior.